Locked Out? Emergency Locksmith Service!
We can get you back! Our mobile locksmiths are available day & night in Mesa, AZ. Call now and we can be at your location to assist if you're locked out and need to get back into your house, apartment, or condo!
Available Day & Night - Call Now!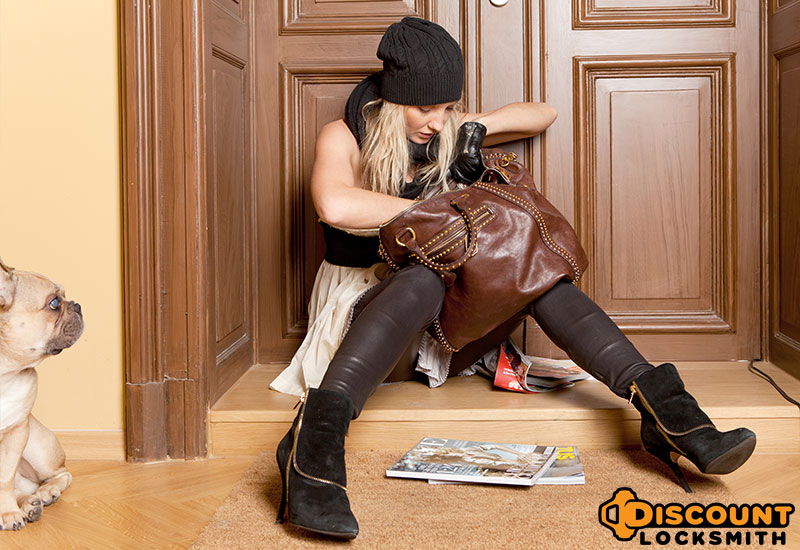 Emergency Home Lockout
Locked out of your house? Lost or forgot your keys? Discount Locksmith mobile technicians are available day & night for emergency lockout service to get you quickly back into your home, apartment or condo! Mobile service available in Mesa!
Emergency lockout service in Mesa
Open locked home doors, garages and gates
Make new and duplicate house keys on-the-spot!
Install new high-security door and garage locks
Install deadbolts and new door handles
Pick Lock or Drill Lock?
How do we open a locked door? Good question, and the truth is, it depends. How we open your locked door depends on the type of lock on the door, how many locks, what security grade lock you have or what brand or what are the condition of your locks. Many locks can be picked but some higher security locks or deadbolts may need to be drilled out. If a lock is drilled out it will then need to have the lock cylinder replaced and rekeyed. Once a locksmith technician inspects your lock they will determine how best to get it open. Discount Locksmiths will always explain to you what needs to be done and provide you with a written invoice before any work begins.