Discount Locksmith in Mesa
Professional Locksmith service in Mesa and the Metro Phoenix area! Mobile service!
AVAILABLE DAY & NIGHT IN MESA! Discount Locksmith technicians are available day & night to open locked vehicles, make you new keys, install or repair locks or for whatever lock and key emergency you may have. Call us at any time and we can assist ASAP! Mobile service for emergency lockout!
AUTO, HOME & BUSINESS! Our technicians are trained to meet your needs. From opening a locked door in your home to installing a keyless access control system in your business, Discount Locksmith can help! Our independent locksmith technicians have the expertise and tools to do the job.
NO HIDDEN FEES! We list our prices and show you exactly what you pay. Some companies will only quote low starting price and may charge higher fees. Discount-Locksmith-Mesa.com specifies exactly what you pay and gives you significant internet pricing discount of more than half off! Discount Locksmith in Mesa can't be beat!
RELIABLE SERVICE! Mobile service for emergency lockout! We provide locksmith service for auto, home and business. Check out our price list and give us a call now!
Discount Locksmith of Mesa
2308 N Horne, Mesa, AZ 85203
WEBSITE DISCOUNT SPECIAL PRICING*
Must mention offer when calling. See offer details and requirements below pricing chart.
SERVICES
SERVICE CALL
LABOR
TOTAL
CAR LOCKOUT
$29
$56
$85*
HOUSE LOCKOUT
(+$30 each additional lock)
$29
$56
$85*
HOUSE REKEY
(+$15 each additional lock)
$29
$56
$85*
MAKE NEW CAR KEY*
(*simple key +$45 program)
$29
$90
$119*
*Must mention specific website discount pricing when initially calling for service. Offer pricing may vary based on service requested, time of day, and other factors. Special website pricing for Arizona customers only, pricing and services may not be available in all locations. Other restriction may apply. Call for complete details.
Discount Locksmith Services
We provide exceptional locksmith services at half the price or more of typical service costs! We pride ourselves on our professional service with clear upfront pricing!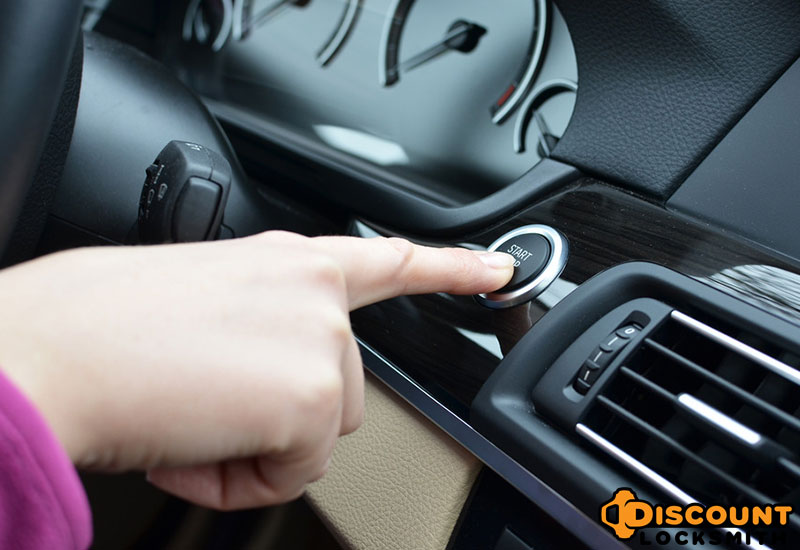 Lost or broke your smart key for your keyless entry push to start button vehicle? Our technicians can be at your location to offer assistance! We can provide and program for you a new smart key on-the-spot while you wait!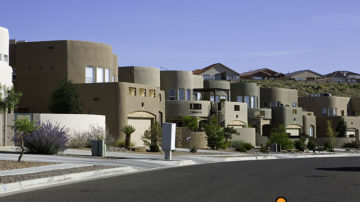 Moved into a new home? Locked out of your house? Discount Locksmith offers professional residential locksmith service in Mesa and throughout the metro Phoenix area..
About Discount Locksmith Mesa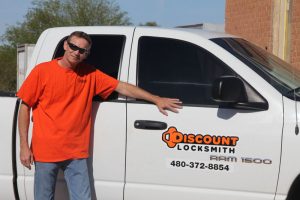 Discount Locksmith LLC corporate office is located in Mesa, Arizona and specializes in providing professional automotive, residential & commercial locksmith services. The goal of Discount Locksmith is to offer convenient mobile locksmith assistance with professional service.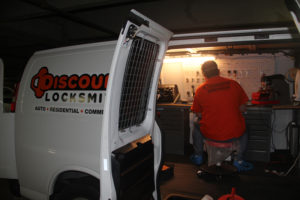 We differentiate ourselves by providing a price list for the services we offer with a break-down of the costs for each. By providing this information we enable customers to have a better understanding of the service they are receiving and an estimate of the total cost upfront.
Why Choose Discount Locksmith


WE ARE PROFESSIONAL
We partner with the best locksmiths in your area and pride ourselves on not only providing convenient mobile assistance, but professional locksmith service. Our mobile locksmith technicians have the experience, knowledge and tools to do the job right.



AFFORDABLE
We list our price and fees so you know what you can expect to pay for the locksmith service you need. Click here to check out our locksmith price list or call us to speak to a professional about your specific needs.



JOB SATISFACTION
We are committed to providing exceptional locksmith services at clear and affordable process. If you're not satisfied with the job quality, we're available day & night to resolve issues and provide service.
Danny came right out and got me in the car. Very friendly and professional. He even got a key cut for me that I'd been to several places who couldn't do it! I couldn't be happier. The price was the best and when he got there charged me exactly what I was quoted! This is your best choice!
Kerri
Fair prices and excellent service! I was very pleased with Michael W and his great attitude. I would definitely recommend this service to anyone he was awesome! 🙂
Lyanna
I was locked at of my car and called Discount Locksmith. Mike arrived after 20 minutes and was extremely professional! I defiantly recommend this company and will use their service again! Great prices and great service!
Zeev
I was locked out of my car and late to work last month. Mike was there to help 10 mins and had my keys in my hand quickly. Great service and a great price. I definitely will recommend them.
Eric
Lock Brands